Michael W. Halm, P.E., LEED AP BD+C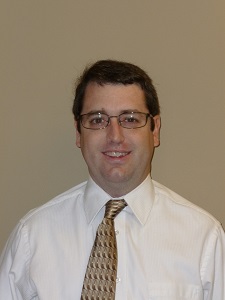 Email: mike@halm.us
Employment History
Engineering Concepts & Solutions, Inc.
January 2012 - Current
HVAC Design Engineer & IT Manger
Champaign, IL
Henneman Engineering, Inc.
October 2005-December 2011
Mechanical Engineer
Champaign, IL
Education
University of Illinois at Urbana-Champaign
GPA: 2.96 / 4.00
B.S. Mechanical Engineering
Mathematics Minor
Licences & Certifications:
Professional Engineer - Illinois #062-062546
LEED AP BD+C - USGBC ID# 10239348
LEED AP - Accredited by the United States Green Building Council (USGBC) in 2008
Mechanical (HVAC) Engineering Experience
Designed complete HVAC plans and specifications for a variety of clients, including educational facilities (grades K-12), health care, higher education, commercial, and multi-family residential.
Provided construction cost estimates often including evaluation of alternation construction methods. Energy modeling of various alternatives is frequently provided to recommend the most efficient or best configuration for the client's available budget.
Oversaw the construction of the mechanical systems, including reviewing contractor's shop drawings, responding to contractor questions, and observing the construction progress.
Computer Experience
BIM (Building Information Modeling): AutoDesk Revit (2010-2015)
CADD (Computer Aided Drafting/Design): AutoDesk AutoCAD (version 2005 thru 2015)
Energy Modeling Software: Trane-Trace 700
Server: Microsoft Small Business Server 2003, Microsoft Exchange Server 2003
General Office Software: Word, Excel, PowerPoint, Outlook, Adobe Acrobat, FTP Clients, etc.
Web Design: HTML Editors
LEED & Energy Efficiency
Performed energy efficiency analysis of new buildings by conducting full year energy models using Trane-Trace 700 software. Calculations compared each building to an ASHRAE 90.1 Appendix G compliant baseline to determine a quantitative amount of energy savings for the building owners.
Completed LEED documentation for a number of credits on a variety of jobs, including optimizing energy performance, minimum indoor air quality performance, increased ventilation, thermal comfort, and water use reduction.
Sample list of LEED projects:
Project Management
Oversaw the design team's work, and was responsible for the projects financial performance and maintaining the project's schedule.
Attended PSMJ's Project Management Bootcamp training sessions. PSMJ is an independent consultant which offers Project Management training to A/E firms, and offered a number of insights on how to better manage projects.
IT & Software Management
Managed the IT needs of Engineering Concepts & Solutions, Inc. This included maintaining the file server (Microsoft Small Buisness Server 2003) and Mail Server (Microsoft Exchange Server 2003), as well as computers for each of the employees, printers, and plotters.
Wrote an AutoCAD Manual for Engineering Concepts & Solutions, Inc. Also significantly revised Henneman Engineering, Inc.'s AutoCAD manual, including adding and rewriting entire sections to replace obsolete information. Both helped improve drafting efficiency and provided more uniform and professional appearing documents.
Managed AutoCAD installations for all computers at both Henneman Engineering, Inc.'s corporate office and Engineering Concepts & Solutions, Inc. Frequently assisted co-workers to resolve AutoCAD related issues.
Managed the rollout of AutoDesk Revit MEP on the company's first production jobs utilizing the software at both Henneman Engineering, Inc.'s corporate office and Engineering Concepts & Solutions, Inc. This included setting up standard company templates, training coworkers on the software, responding to user questions, and assisting in the HVAC design.
Utilized AutoDesk Revit software on a variety of projects, ranging in size from a a new Busey Bank branch office in Champaign to a complete MEP remodel of the West Wing of the Illinois State Capitol Building in Springfield.
Contact Information